Work & Volunteer Experience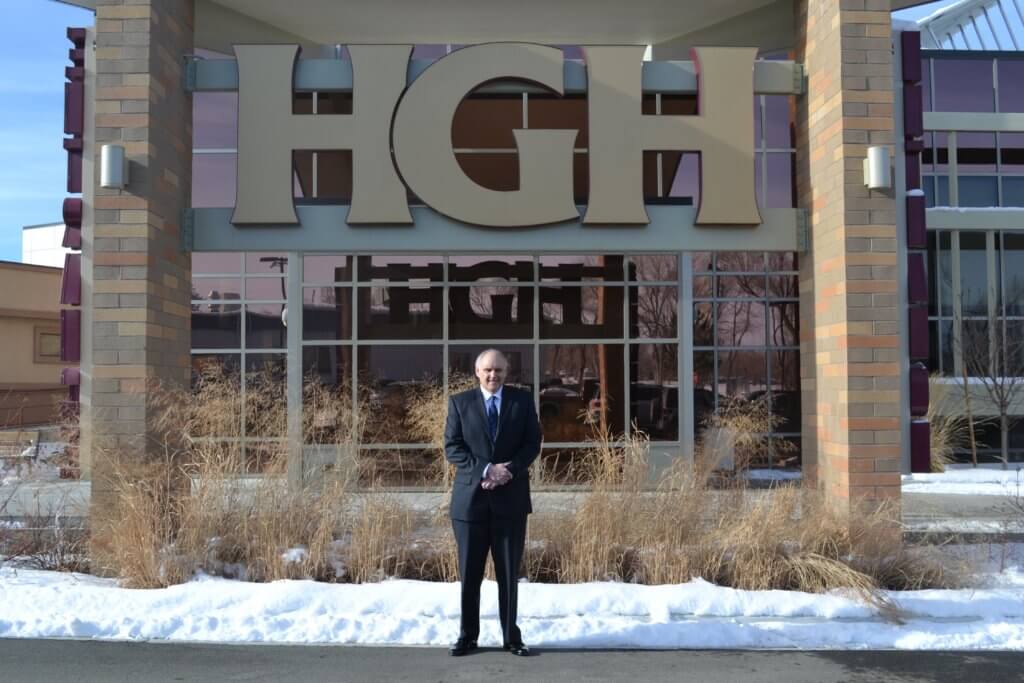 Jim Parrish, former CEO of Humboldt General Hospital in Winnemucca is a good example of someone who has ascended through the ranks to get where he is today. While earning his bachelors degree, he progressed through various jobs in housekeeping at Sacred Heart Medical Center in Spokane, Washington until he was promoted to the purchasing department of the 650 bed hospital.
He was fascinated with the healthcare industry and says he enjoyed the caliber of people he met along the way. "I feel I am working in an industry that really makes a difference," he says. "And the people I encountered day-to-day were dedicated, compassionate, and intelligent people. I feel I've found my niche."
Parrish was recruited by various hospitals to help them turn-around and by the time he moved on, each hospital was running smoothly.
"When I moved to Winnemucca, I was pleased to find the hospital in better shape than those that I had encountered previously," says Parrish. "Their primary obstacles were difficulties recruiting quality people and the fact that accounts receivable were taking over 160 days to collect."
Parrish can take pride in the smooth operations and strong community ties of this 25-bed critical access hospital. He's brought change while respecting unique, "family-like atmosphere."
Work Experience
Independant Healthcare Consultant Independent Consultant January 2017 – Present 2 years 5 months
Special projects include: Remote ambulance communications involving telemedicine utilization, compensation analysis for Family Practice physicians, compensation analysis for rural CRNA's, rural EMS staffing and cost containment analysis, surgical volume/block time analysis, rural orthopedic demand analysis, swing bed financial analysis, CON preparation, CAH certification, pricing analyses, and executive coaching.
Chief Executive Officer Seminole Hospital District/Seminole Memorial Hospital August 2017 – December 2018 1 year 5 months
Seminole, Texas
CEO of a CAH hospital system in West Texas. Seminole Hospital District provides hospital and healthcare services to residents of the Permian Basin. Currently focusing on capital improvements, product line development, financial stability, and physician integration.
Former CEO Humboldt General Hospital May 2004 – January 2017 12 years 9 months
Chief Executive Officer of a CAH hospital in north central Nevada. HGH is widely regarded as one of the top CAH hospitals in the country. Focused efforts on physician recruitment, building collaborative relationships with the Board , medical staff and community. Built new facilities and retired long-term debt.
Administrator and District Superintendent East Adams Rural Hospital August 1992 – May 2004 11 years 10 months
Ritzville, Washington
Administrator and District Superintendent for a rural hospital in Eastern Washington. Converted facility to CAH status with a combined provider based Rural Health Clinic. Dramatically improved financial position including AR days, cash on hand and total debt. Successfully recruited and retained physicians and mid-level personnel. Upgraded physical plant including CT and computer system.
Volunteer Experience
Small and Rural Hospital Committee, American Hospital Association
Regional Policy Board 9, American Hospital Association
Board of Trustees, Western Regional Trustee Symposium
Board of Trustees, Chairman, Western Regional Trustee Symposium
Board of Trustees, Member, Humboldt Volunteer Hospice
Board of Trustees, Chairman, Humboldt Volunteer Hospice
Board of Trustees, United Way of Humboldt County
Board of Trustees, Washington State Hospital Association
Board of Trustees, Nevada Hospital Association
Budget Committee, United Way of Humboldt County
Grass Roots Delegate, American Hospital Association
Fellow, Capitol Hill Representative, National Rural Health Association
Professional Paper Review Committee, National Rural Health Association
Committee Member, Family Stability Council of Humboldt County
Committee Member, Texas Tobacco Settlement Funds Distribution
City Council, Mayor pro-tem, City of The Dalles, Oregon
Volunteer/Member, American Red Cross
Volunteer/Member, Rotary International
Volunteer/Member, Lions Club